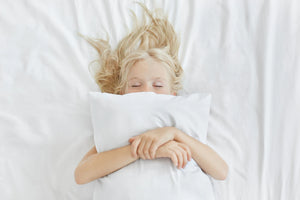 3 Easiest Way to Fluff Your Bed Pillow
Since memory foam is a unique material, some techniques should be known to avoid damaging the foam. Memory foam pillows are quite long-lasting with proper maintenance. Below are three guides to keep your pillow fluffy and bouncy. 
Part 1. Daily  
Taking advantage of the memory foam's viscoelasticity, squeezing and hitting it every morning can help to keep the memory foam in optimal condition. You can also fluff up your memory foam pillow by grabbing both ends and pushing them together. Shaking and squeezing the pillow every day to maintain its fluffiness.
Part 2. Monthly  
Because the shredded memory foam material tends to absorb moisture, it becomes lumpy or loses volume over time, besides, humidity can also damage the material. One way to maintain its fluffiness is air exhausting.
Choose a sunny day every month, put the pillow in an outdoor ventilated place to avoid sunlight exposure, and put it outside for at least three hours to let the fresh and dry wind take away the moisture from the shredded memory cotton pillow core.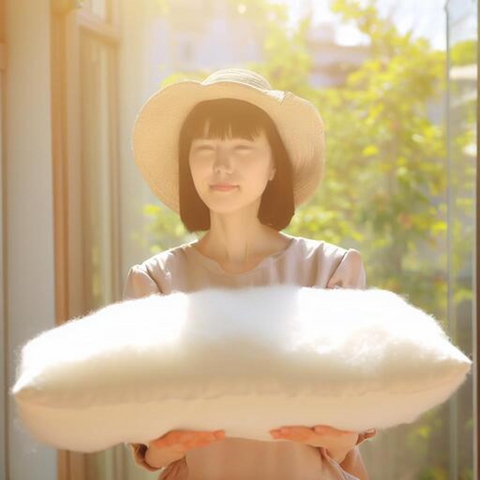 Part.3 Using the dryer  
Finally, a dryer can also be used to maintain the pillow. Each month, put the pillow into the dryer on a low heat setting for about 20 minutes to remove the moisture. Add dryer balls or clean tennis balls to help redistribute the foam and break up clumps.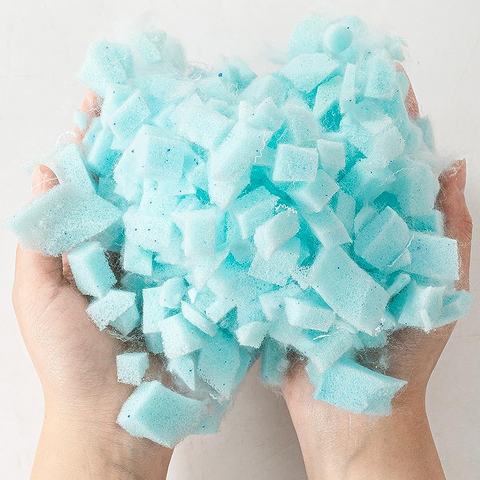 QUTOOL PILLOW is crafted using the highest quality shredded memory foam with CertiPUR-US Certification. Unlike other pillows that use repurposed materials, our pillow is made with new manufactured cooling gel memory foam. Our pillow filler has no crust and won't stick together, combines a high proportion of memory foam pieces with a slight amount of polyester fiber, providing a smooth and consistent sleeping surface.

With QUTOOL PILLOW, you and your family will wake up feeling refreshed and energized every morning.
Sources: https://krostrade.com/  Ketty Law
---